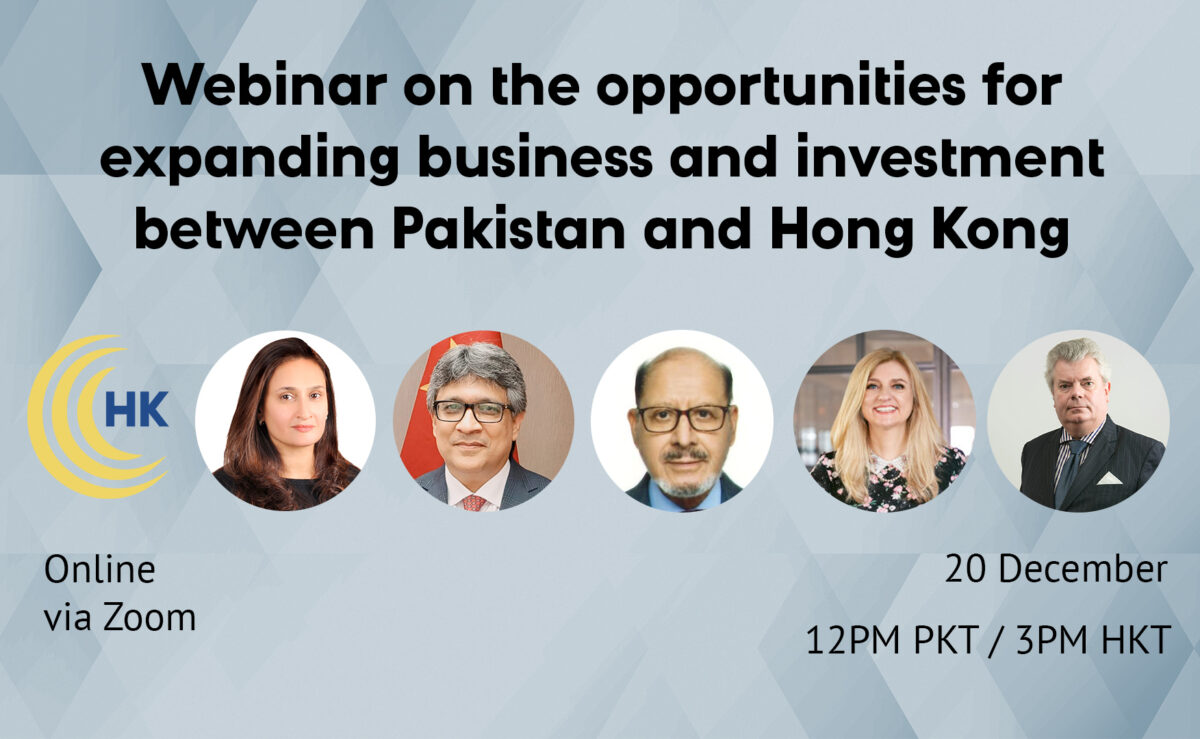 Thank you for your interest in this event, we have closed the registration period. We look forward to seeing you in future events!
Please join the Commonwealth Chamber of Commerce Hong Kong for a webinar on the opportunities for expanding business and investment between Pakistan and Hong Kong.
Join our webinar and have the opportunity to join the Commonwealth Chamber Hong Kong for 12 months free of charge!
About the Webinar
The webinar takes place online via Zoom on 20th December 2021 (Monday) at 3 pm Hong Kong time and 12 pm Pakistan time.
Pakistan and Hong Kong not only share a special Commonwealth history but have also nurtured deep commercial ties since before the independence of Pakistan in 1947. This unique relationship has been sustained and in fact thrived since then; presently, the trade between the partners stands at almost HKD 1.4 billion and both territories signed a Double Taxation Avoidance Agreement in 2017. Pakistan and Hong Kong have also deepened their economic relationship through the transcontinental Belt and Road Initiative with the Hong Kong based China Overseas Port Holding Company playing a pivotal role in developing Pakistan's Gwadar Port; this development further highlights Pakistan and Hong Kong's similarities as a gateway and super connector between China, the Commonwealth, and the world.
The relationship has cultivated beyond the realm of trade; Pakistanis constitute 0.2% of Hong Kong's population; 52% of them have lived in Hong Kong for over a decade. Warm relations between the people are expressed through mutual appreciation of cultural values and traditions. As ties continue to deepen and the worldwide COVID-19 pandemic begins to subside, more exciting opportunities for the expansion of business and mutual investment continue to arise.
For this webinar, we are delighted to invite three distinguished and stellar speakers with extensive experience in the fields of business, trade and investments to discuss how to maximise the opportunities for business and investment for a future as vibrant as the history of these two territories.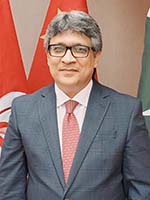 Mr Bilal Ahmed Butt
Consul General of Pakistan, Hong Kong
Mr Bilal Ahmed Butt belongs to the 16th batch of Civil Services from the Pakistan Administrative Service He has an immensely impressive background in trade and investment; he has over 20 years of experience working as a commissioner in the government of Punjab and the northern territory of Gilgit. He has also been an Executive district officer of revenue before he became the Managing Director of the Punjab Small Industries Corporation from 2014 to 2017. He was the Commissioner of the Multan Division in Pakistan from 2017-2018 and went on to become the Secretary of the Information and Culture Department of Punjab. He then became the Punjabi provincial Chief Economist for the Pakistani Government in 2019 before arriving in Hong Kong to become the Consul General of Pakistan in Hong Kong in February 2020.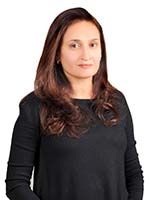 Ms. Saira Soomro
In-House Counsel, South Asia Pakistan Terminals Limited
Saira Soomro Najmi, Barrister-at-law, is a practicing corporate lawyer based in Karachi, Pakistan. After graduating from University of Kent at Canterbury, U.K. with LLB (Hons) and qualifying as a barrister from the Honourable Society of Lincoln's Inn, Saira worked at prestigious law firms specializing in banking law, corporate advisory matters, litigation, competition law, labour law, contract law and various other aspects of corporate governance. She was at the forefront of the project for the sale and transfer of American Express Bank Limited in Pakistan to JS Bank Limited and the setting up of JS Bank Limited to fulfill merger formalities. After gaining experience in local law firms, she proceeded further to practice corporate law as In-house Legal Counsel for Standard Chartered Bank (Pakistan) Limited. She is currently the In-house Legal Counsel for Hutchison Ports Pakistan.
Saira Soomro was selected by the Government of Pakistan, Ports and Shipping department to represent Pakistani women in the Maritime sector at the Women in Maritime conference organized by IMO (UN) in Timor Leste. She was elected by the delegates as a member on the Governing Council of Women in Maritime and she continues to be a member. Upon completion of the Directors Training Program from the Pakistan Institute of Corporate Governance, she served as a nominee director of Exide Pakistan Limited, a publicly listed company engaged in the manufacture and sale of batteries. Apart from practicing as a corporate lawyer, she actively supports a family trust in a small town called Shikarpur, Sindh which focuses on the provision of education, health and vocational training to the underprivileged section of society based in interior Sindh.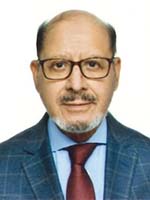 Mr Saeed Uddin SBS, BBS, MH
Chairman, Keywin Trading Limited
Mr Saeed Uddin is the Chairman of Keywin Trading Limited, a company with a long-established track-record in Hong Kong from the days of the height of the city's role as a textile entrepot in the 1970's. His group has successfully weathered the sometimes dramatic changes in Hong Kong's core economic activities, merging traditional business models with innovation and inclusiveness. His Group is one of the most significant players in the growing Hong Kong-Pakistan commercial nexus.
A strong supporter of Commonwealth values, as well as a leading figure in the Hong Kong Muslim community, Saeed Uddin has gained official recognition as a pathfinder in Pakistan-Hong Kong relations. He served for six years as a member of the Equal Opportunities Commission and led important delegations on behalf of the Hong Kong Muslim business community to Egypt in 2003 and Brunei Darussalam in 2012.
For his achievements, Mr Saeed Uddin was awarded the Medal of Honour by the Government of Hong Kong in 2003, the Bronze Bauhinia Star in 2011, and the Silver Bauhinia Star earlier this year.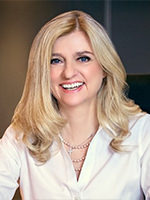 Julia Charlton
Chairman, Commonwealth Chamber of Commerce HK
Julia is the founding and managing partner of Charltons, an award winning Hong Kong corporate finance Hong Kong law firm. Julia is admitted as a solicitor in Hong Kong, England and Wales and the BVI. She practises in the field of corporate finance, including M&A, private equity, securities, virtual assets and funds.
Julia is a member of the Commonwealth Enterprise & Investment Council (CWEIC)'s Global Advisory Council. She is also a member of several Hong Kong boards and committees, most notably The Takeovers and Mergers Panel and the Takeovers Appeals Committee of the Hong Kong Securities and Futures Commission and the Listing Review Committee of the Hong Kong Stock Exchange. Julia is also a Senior Fellow of the Hong Kong Securities and Investment Institute.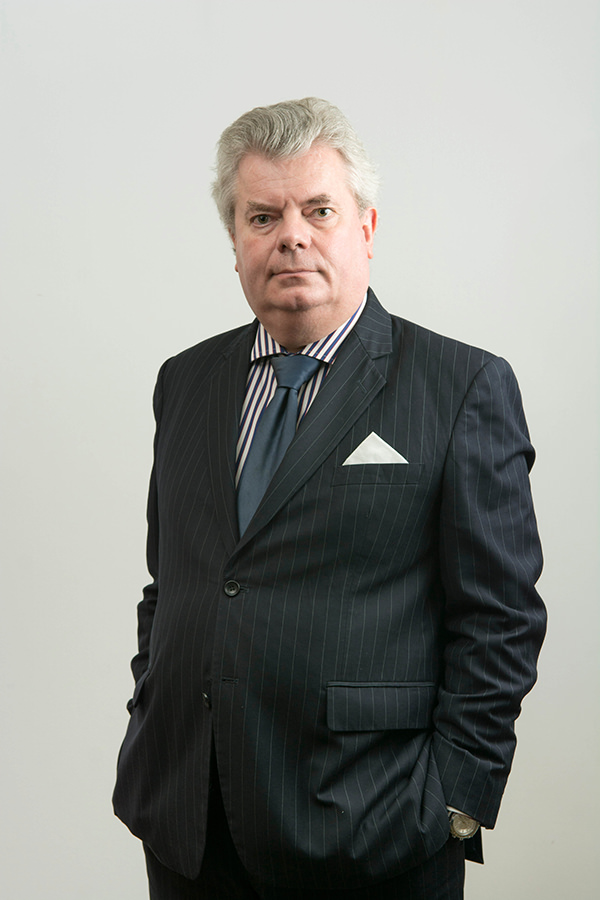 Andrew Wells
Secretary General, Commonwealth Chamber of Commerce HK
Mr Andrew Wells is Chairman of China Golden Bridge Group, a family company with interests in public services and real estate consultancy; financial services and M&A; and hospitality and green development.
After working in Palestine, India and Iran, he joined the Administrative Service in Hong Kong in 1978. His roles included Deputy Secretary to the Executive and Legislative Councils, Secretary to the Hong Kong Education Commission, Founding Director of the Hong Kong Open University, and Deputy Secretary for Trade and Industry, Finance and Housing.
After retiring from the Government in 2003, Andrew worked as a senior executive in Lai Sun Development, a listed property group. He also served as the Chief Secretary and Acting Governor of three British Overseas Territories from 2008 to 2011. In January 2021, Andrew was appointed Secretary-General of the new Commonwealth Chamber of Commerce in Hong Kong, whose mission is to strengthen business ties between Hong Kong and Commonwealth enterprises.
Andrew was a long-standing member of the Real Estate Developers Association of Hong Kong and is a Fellow of the Hong Kong Institute of Directors. His roles in the Hong Kong General Chamber of Commerce include Vice Chairmanship of the Asia Africa Committee, membership of the Europe and Real Estate and Infrastructure Committees and membership of the Belt and Road Initiative and Sustainable Finance Working Groups.
Watch the whole webinar online now with instant playback. You can also listen to the event podcast below: