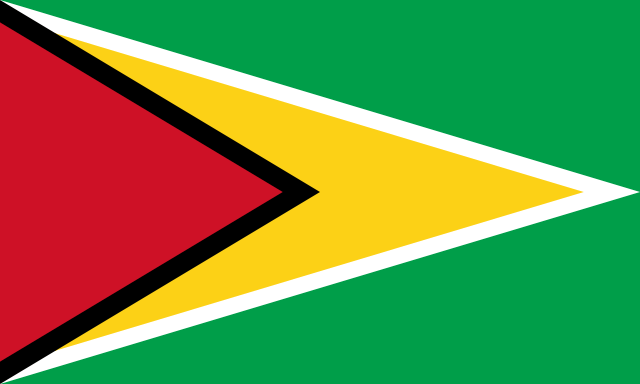 Capital city: Georgetown
Population: 787,971
Time Zone: GMT-4, HKT -12
Currency: 26.8 Guyanese Dollar = 1 Hong Kong Dollar
Guyana is a South American country located in the northeast above the Equator with the North Atlantic Ocean along its northern coastline. The country is bordered by Venezuela to the west, Suriname to the east and Brazil to the southwest. Guyana is the only English speaking country in the entire continent. It gained independence and also joined the Commonwealth on the 26th of May 1966. Later in 1970, Guyana's official name was changed to the Cooperative Republic of Guyana.
The links between Hong Kong and Guyana date back to the 19th century. Labour shortages on sugar plantations led to Chinese labourers arriving in 1859-1866. Out of the 39 ships that arrived in British Guiana in this period, 21 sailed out of Hong Kong. A village in Berbice, Guyana was even labelled "Hong Kong Village" because the first settlers were Chinese who grew rice, and this name remains in use today.
The citizens of Guyana may travel to Hong Kong without a visa for a stay of up to 1 month. A visa is required if Guyanese citizens wish to work, study or reside in Hong Kong.
Trade
During the past 24 years exports between Guyana and Hong Kong have been steadily increasing. Hong Kong's exports to Guyana have risen annually at a rate of 7.85%, from US$2.6 million in 1995 to US$14 million in 2019. Exports of Guyana to Hong Kong have rose at an annualized rate of 28.6%, from US$49,100 in 1995 to US$ 20.5 million in 2019.
In 2020, Hong Kong exported US$1.75 million worth of merchandise to Guyana, consisting of plastics and articles thereof (21.9%), medical and surgical equipment (20.4%), and mechanical appliances (15.5%). Hong Kong imported US$13.3 million worth of merchandise from Guyana, almost all of which were edible fish products (97.7%).
Culture & Sports  
In the realm of sports, along with basketball and football, cricket is one of the most popular sports in Guyana.
Retired Guyanese cricket star Shivnarine Chanderpaul, the former West Indies Team captain, had participated in the Hong Kong Cricket Sixes with his teammates before.
The Guyanese rugby team also visited Hong Kong in 2012 where they made their debut at the Hong Kong Sevens.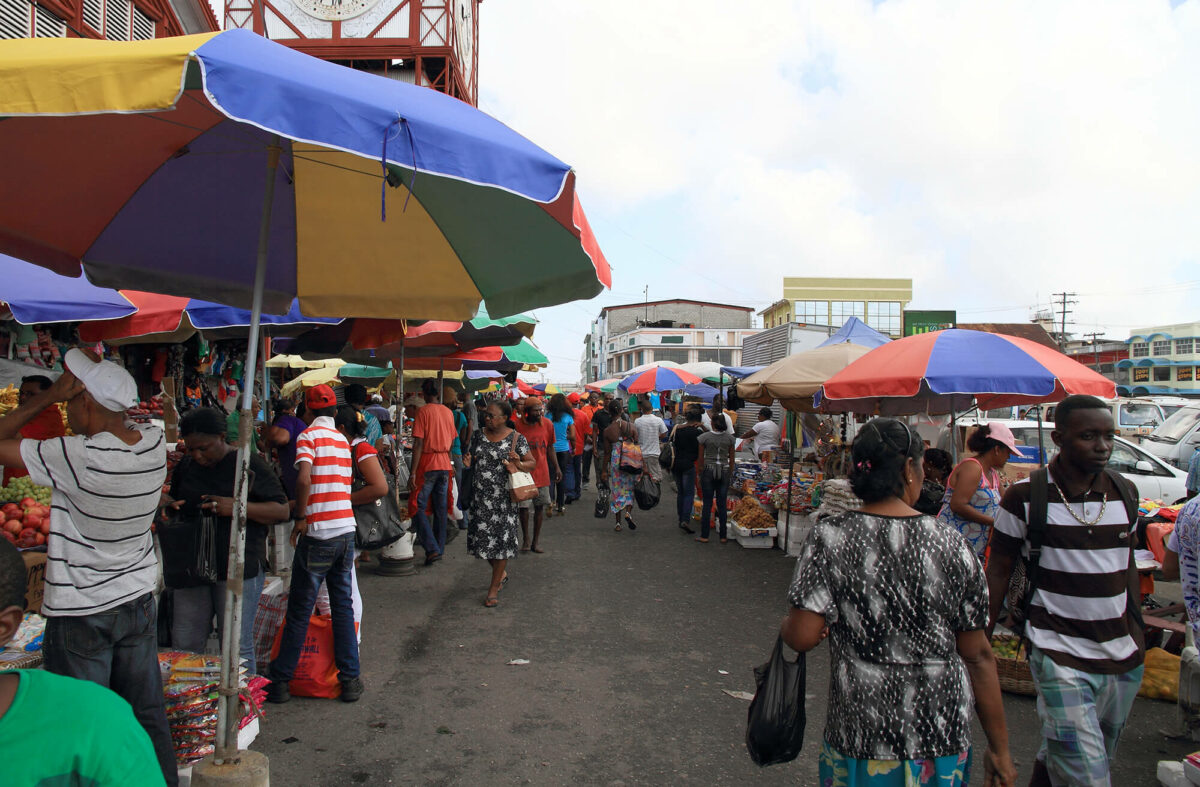 Sources
https://www.britannica.com/place/Guyana/Independence
https://thecommonwealth.org/our-member-countries/guyana
https://www.immd.gov.hk/eng/service/travel_document/visa_free_access.html
Walton Look Lai, Essays on the Chinese diaspora in the Caribbean, Chapter 1: The People From Guangdong (Trinidad and Tobago, 2006), p.4-5
https://www.cia.gov/the-world-factbook/countries/guyana/#introduction
https://oec.world/en/profile/bilateral-country/hkg/partner/guy
https://www.trademap.org/Bilateral_TS.aspx?nvpm=1%7c344%7c%7c328%7c%7cTOTAL%7c%7c%7c4%7c1%7c1%7c1%7c2%7c1%7c1%7c1%7c1%7c1
Brian L. Moore, "The settlement of Chinese in Guyana in the nineteenth century", Historical Studies in Ethnicity, Migration and Diaspora, Vol.7, Issue 1, 1988, pp. 41-56
https://guyanachronicle.com/2020/11/22/come-away-to-hong-kong-number-72-village/
https://guyanachronicle.com/2020/08/11/sport-minister-engages-sport-associations/
https://www.windiescricket.com/
http://news.bbc.co.uk/sport2/hi/cricket/4901728.stm
https://www.espncricinfo.com/story/top-umpire-to-officiate-at-hong-kong-cricket-sixes-362820
https://www.facebook.com/HongKong7s/videos/guyanas-debut-at-hong-kong-sevens-coach-interview/10150694153129742/