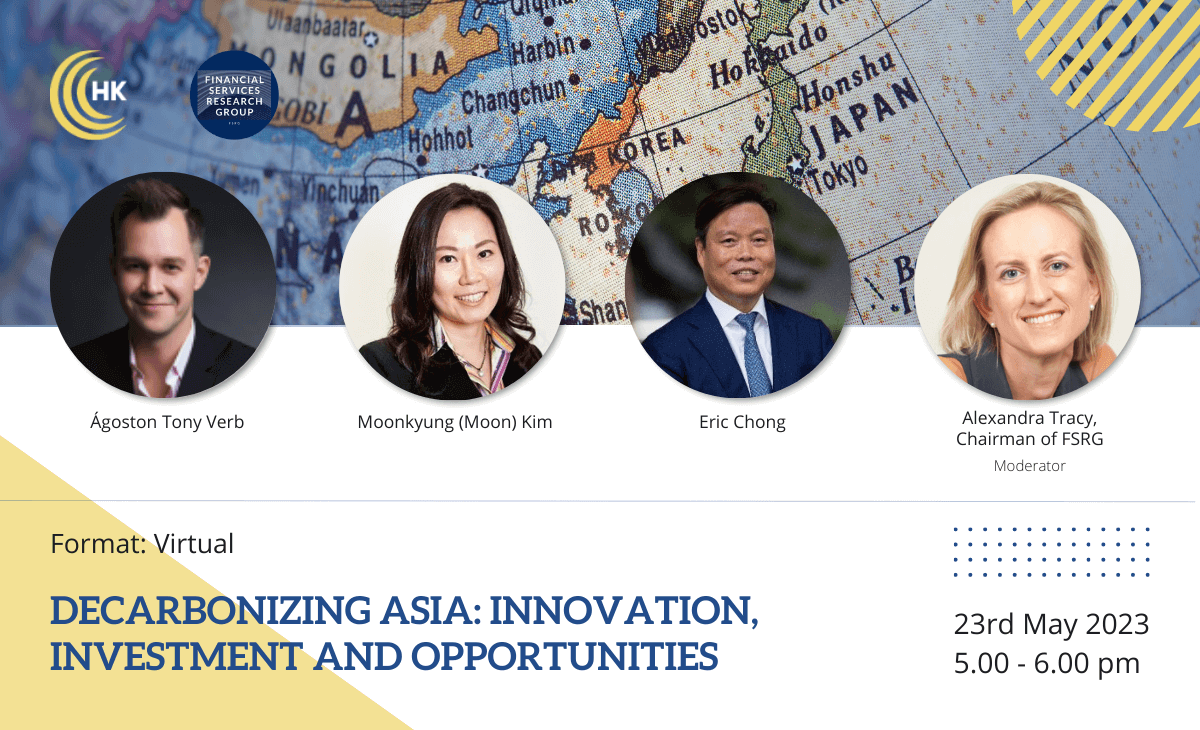 Decarbonizing Asia: Innovation, Investment and Opportunities
The Financial Services Research Group, in collaboration of the Commonwealth Chamber of Commerce Hong Kong,  is delighted to invite you to an online panel discussion of the pivotal issue for Asia today – the urgent response to climate change, bringing both huge challenges and exciting opportunities.
Date: 23rd May 2023
Time: 5.00 – 6.00
Format: Virtual
As more than half of the world's carbon dioxide is emitted in Asia, the region has to become a leader in the global fight against climate change.  This transition also presents one of the greatest investment opportunities of the coming decades.  "Decarbonizing Asia" is a pivotal new book which explores decarbonization and innovation across Asia, highlighting initiatives by industry leaders and the public sector to reduce emissions.
This event brings together several of the coauthors of the book, all highly respected experts, to discuss the emerging trends and commercial opportunities in key industries across Asian markets.  How must capital, technology and policy in the region come together to support the race to net zero by 2050 ?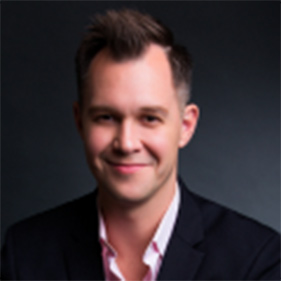 is a Hungarian entrepreneur, investor and film producer with more than 12 years of experience Asia, based in Hong Kong and Singapore.  Tony has been working to accelerate the growth of technology companies with a positive impact on urbanization under his "Urban Tech with Impact" thesis.  He does this primarily through Carbonless Asia with the mission to help decarbonize Asia's cities and industries with the largest carbon footprint.  Tony is also partner of GreaterBayX a China focused urban technology investment platform.  Amongst other accolades, he is a proud alumni member of the Global Shapers Community of the World Economic Forum.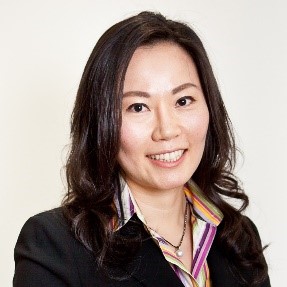 is an Advisor to The Lightsmith Group and a career sustainability specialist with decades of experience in the energy and environmental sectors, ranging in roles from venture capital and growth equity investment to entrepreneurship, investment banking, strategic consulting and engineering.  Moon is currently focused on investment opportunities in growth companies addressing climate change, including as a venture partner to regional and global funds, and has been involved in US$1+bn of transactions across Asia Pacific, North America and Europe.  She has also served on the board of portfolio companies in the US, China and India.  Prior to this, Moon ran Nomura's principal investments in greentech companies across Asia and worked at DFJ Element Ventures, a cleantech focused venture capital firm in Silicon Valley.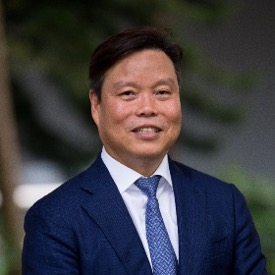 is a seasoned senior executive, technologist and long time climate change advocate.  He served as President and CEO of Siemens Ltd. in Hong Kong and Macao for ten years until 2021.  Focused on the areas of electrification, automation and digitalisation, Eric led the overall strategy for the company's nine divisions, as well as driving infrastructure projects and sustainable solutions in the field of energy, healthcare, buildings, power distribution and industry for Hong Kong and Macao.  Eric served a director of Business Environment Council in Hong Kong and chaired its Climate Change Business Forum.  He was also member of the HKTDC Electronics / Electrical Appliances Industries Advisory Committee.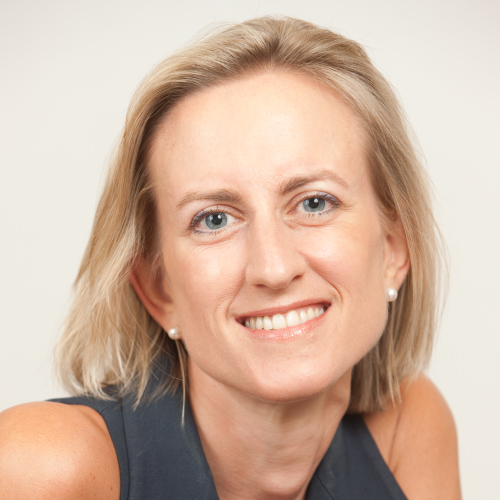 Alexandra Tracy, Chairman of FSRG
Alexandra is President of Hoi Ping Ventures in Hong Kong, which she founded to provide research and consulting on green finance and sustainable investment in Asian emerging markets. She is currently Private Sector Observer to the World Bank's Climate Investment Funds, having served as an Active Private Sector Observer to the United Nations Green Climate Fund. Alexandra is a director of RIMM Sustainability Pte Ltd in Singapore and sits on a number of advisory boards in Hong Kong, including for the Asia Pacific Investors Cooperation, the Hong Kong University of Science & Technology's Asian Family Business Research Centre, Friends of the Earth Hong Kong and Carbonless Asia. She is also a director of the Climate Markets & Investment Association in the UK and advisor to the NDCI.org climate commitment community.