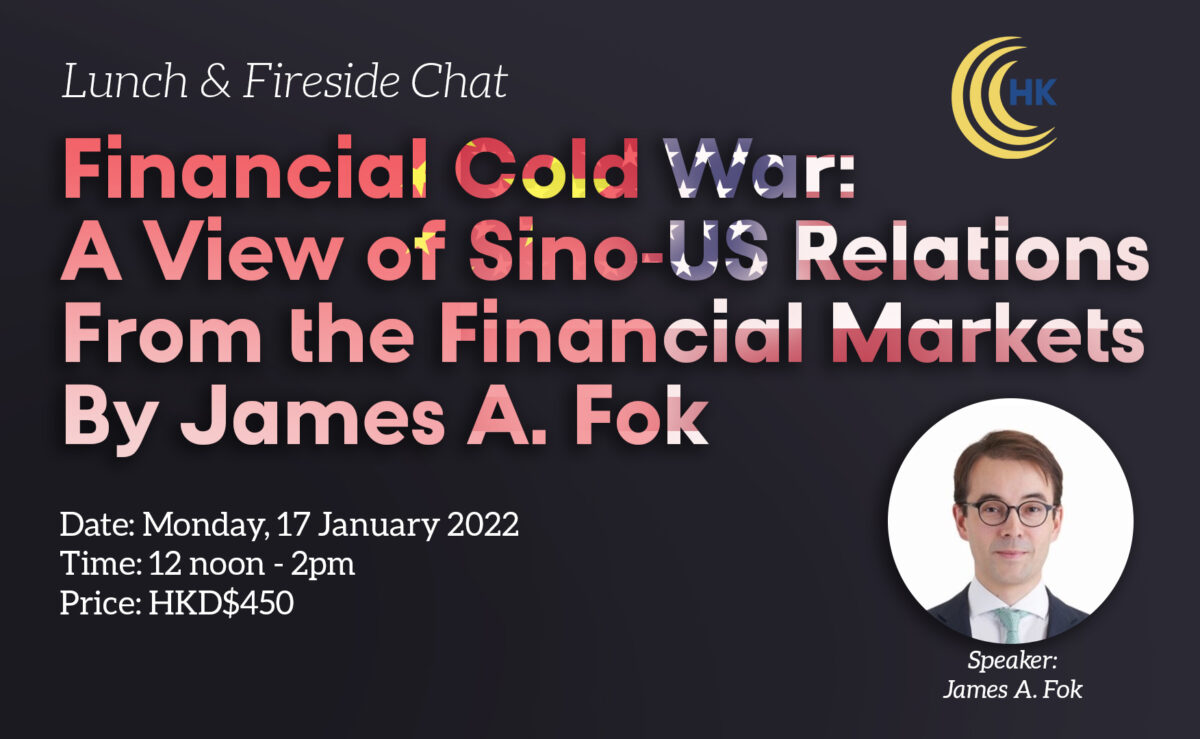 Julia Charlton on behalf of the Commonwealth Chamber of Commerce Limited Hong Kong invites you to:
Lunch & Fireside Chat
Revised details following Hong Kong Government Covid Restrictions
Financial Cold War: A View of Sino-US Relations From the Financial Markets By James A. Fok
Postponed until further notice
"James Fok's book highlights the explosive risks in the relationship between the US and China today. It also offers insights into fundamental driving forces of frictions and is a call to take urgently necessary steps to address the sources of conflict."
– Klaus Schwab, Executive Chairman of the World Economic Forum
Financial Cold War is a groundbreaking exploration of US-China relations as seen through the lens of international finance. Tracing the development of the US and Chinese financial markets, as well as the current US dollar-based global monetary system, Fok highlights how nuances and imbalances in the structure of the international financial system have singularly contributed to Sino-US geopolitical tensions today. Worryingly, these underlying tensions have recently escalated into a widening geo-economic conflict, which could have catastrophic consequences for both countries and the rest of the world.
Drawing on over two decades of hands-on experience in financial markets, including a decade at the frontline negotiating the integration of Mainland Chinese and international capital markets, Fok succinctly presents the roles played by technology, innovation, taxation, and politics in markets, and how markets in turn have impacted politics and policy. He candidly discusses key financial, economic and social challenges facing both China and America, and suggests possible pathways for policymakers to navigate these in order to de-escalate geopolitical tensions.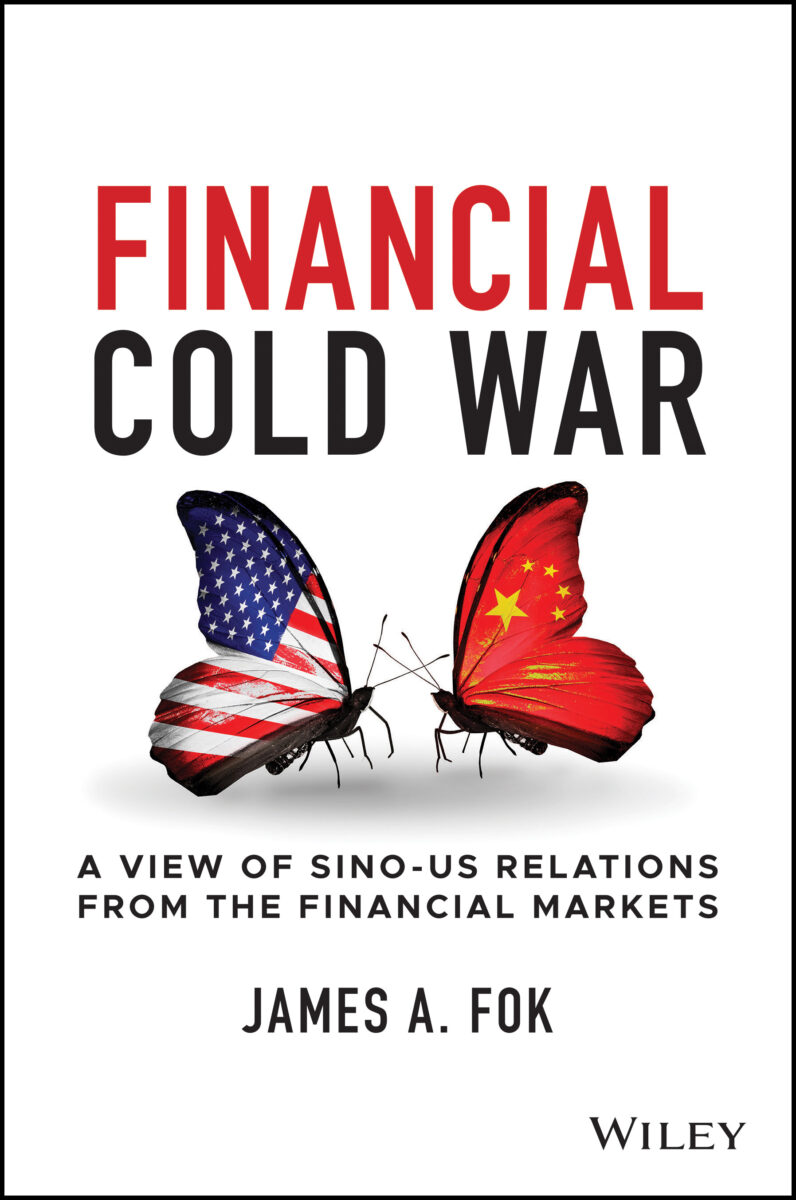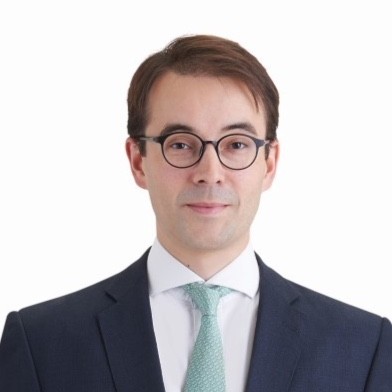 James Fok is a veteran financial and strategic advisor to corporations and governments. As a senior executive at Hong Kong Exchanges and Clearing (HKEX) from 2012 to 2021, he played a major role in a number of landmark Chinese capital markets internationalisation initiatives. Prior to HKEX, Fok worked as an investment bankers in Europe and Asia.
Fok has written and spoken extensively about market structure issues and the intersection between geopolitics and international finance.
He has previously served on the Hong Kong Trade and Development Council's Financial Services Advisory Committee (2014-2021) and as an Executive Board member of the International Securities Services Association (2018-2021). He is currently a member of the Advisory Board of the digital custodian Hex Trust, as well as an international member of the Industry Advisory Committee of Ireland for Finance.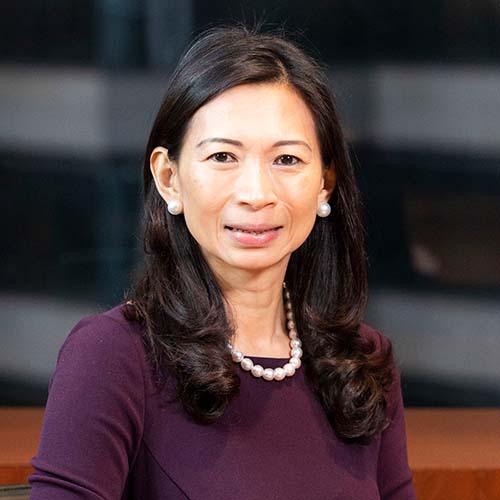 Marie-Anne Kong is a partner at PwC Hong Kong Financial Services Division and leads the firm's Asset and Wealth Management practice. Kong has over 25 years of experience working in Hong Kong and the United Kingdom. Kong is a Qualified Accountant and a member of several industry association committees such as: the Regulatory Committee of the Hong Kong Investment Funds Association (HKIFA), Alternative Investment Management Association, Hong Kong Chapter (AIMA), Hong Kong Academy of Finance (AOF) and judging Panel member for Benchmark Fund of the Year Awards.
Kong is a former member of the Share Registrars' Disciplinary Committee of the Securities and Futures Commission (SFC), Committee on Real Estate Investment Trusts of the SFC, and various working groups of the Financial Services Development Council (FSDC). In Marie-Anne's capacity as the Asset and Wealth Management Leader in Hong Kong, Kong engages regularly with key industry players and policymakers to discuss industry developments, opportunities and issues, with a view to help shape the industry and create a better business environment to grow the industry further
Venue Rules

Business Attire is required by the Hong Kong Club – collared shirts must be worn by men and jeans, sandals and sports shoes are not permitted. To see the full list of club rules on dress code, please click here.
Please note that the Hong Kong Club requires guests to be fully vaccinated 14 days prior and show proof of vaccination. Please ensure that you have the vaccination record on hand in either digital or printed form so that the QR code of the government mandated record system can be scanned when entering the 1/F of the Hong Kong Club. Guests who are not in possession of the necessary vaccination documents will not be able to enter the Club.