Thank you for your interest in joining our event! Although the event has passed, we are happy to provide you a recording of the event.
Watch it via this link here:
We would like to remind you that the webinar takes place on 28th September 2021 (Tuesday) at 6-7pm Hong Kong time 10 am to 11 am, Accra Time and London time.
About the Webinar
Ghana is one of the fastest-growing economies in Africa. Apart from natural resources, including gold, oil, aluminium and cocoa, it is increasingly a "new service economy", with young entrepreneurs taking advantage of a business-friendly environment to pursue opportunities in fintech, entertainment and virtual tourism.
A founding member of the Commonwealth, Ghana forms one end of the Meridian Link between London and the Port of Tema. Its use of English as a lingua franca for law and commerce help it to fulfil its self-declared mission of being the "Gateway to Africa"
Ghana is host to the African Continental Free Trade Area, and to the Headquarters of the China-Africa Development Fund in West Africa. Over 700,000 ethnic Chinese live in Ghana, many of them of Hong Kong origin, and China is Ghana's largest trading partner.
Against this attractive background, the Commonwealth Chamber of Commerce in Hong Kong has organized this webinar, at which four prominent Ghanaian speakers will discuss inward investment from Hong Kong into Ghana and sub-Saharan Africa, the financial, retail and tourism sectors and the opportunities for Hong Kong entrepreneurs as the world emerges from the Covid crisis.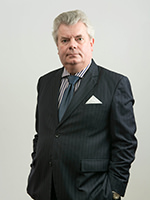 Mr Andrew Wells, General-Secretary, Commonwealth Chamber of Commerce HK.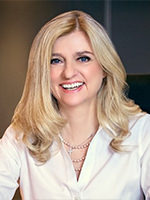 Ms Julia Charlton, Chairman, Commonwealth Chamber of Commerce HK.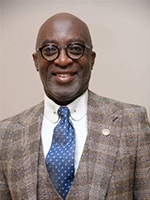 Mr Yofi Grant, CEO, Ghana Investment Promotion Centre.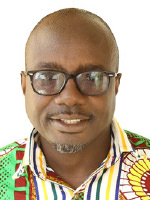 Mr Akwasi Agyeman, CEO, Ghana Tourism Authority.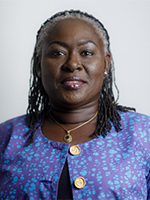 Ms Adjoba Kyiamah, Executive Director, UK-Ghana Chamber of Commerce.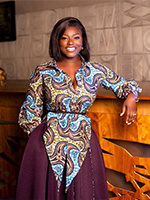 Dentaa Amoateng MBE, Diaspora and international relations manager Asante Kotoko S.C, AsanteKotoko Inc.
For more information on the panellists.
There will be an evaluation form you can fill in after the webinar with your thoughts and any suggestions. 
Kind regards,
Commonwealth Chamber of Commerce Hong Kong