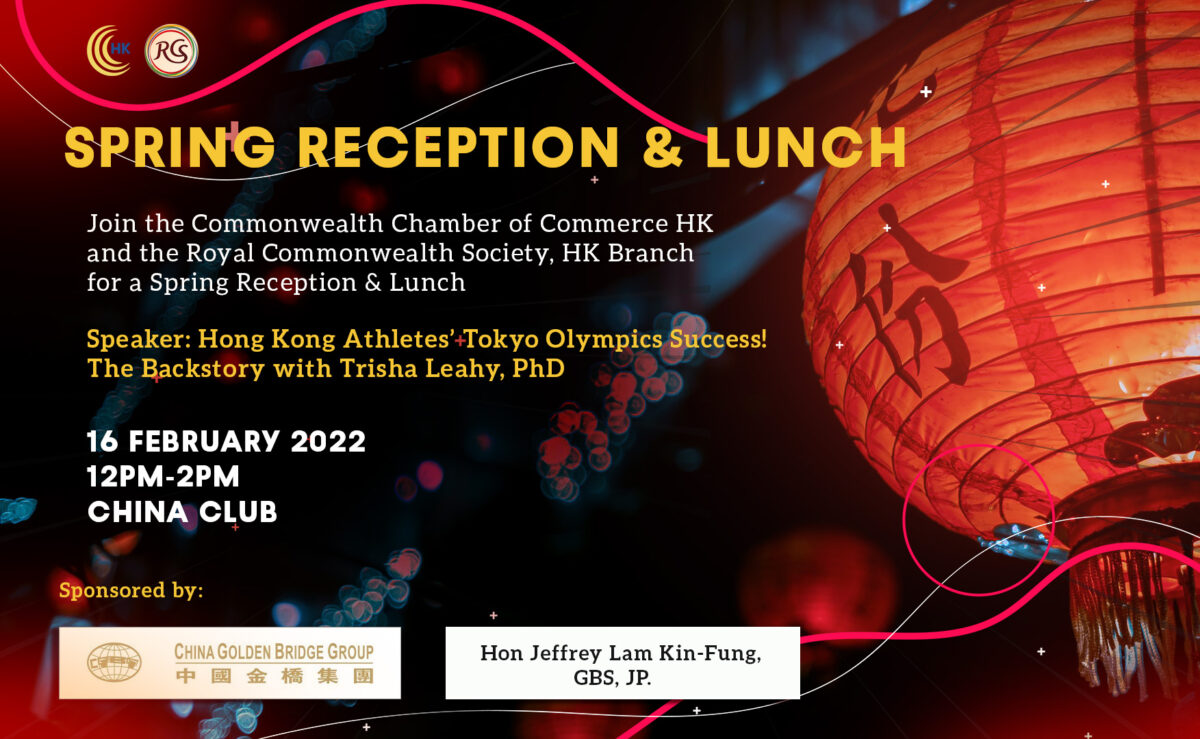 Please join the Commonwealth Chamber of Commerce HK and the Royal Commonwealth Society, HK Branch, for a Spring Reception & Lunch on 16 February. 
Date: Wednesday, 16 February 2022
Time: 12pm-2pm
Venue: China Club
Price: HKD$600 per person (including wine)
Speaker: Hong Kong Athletes' Tokyo Olympics Success! The Backstory with Trisha Leahy, PhD (Psychology), JD (Law); SBS, BBS
Many thanks for your interest in registering for this event. We regret to inform you that this event is currently postponed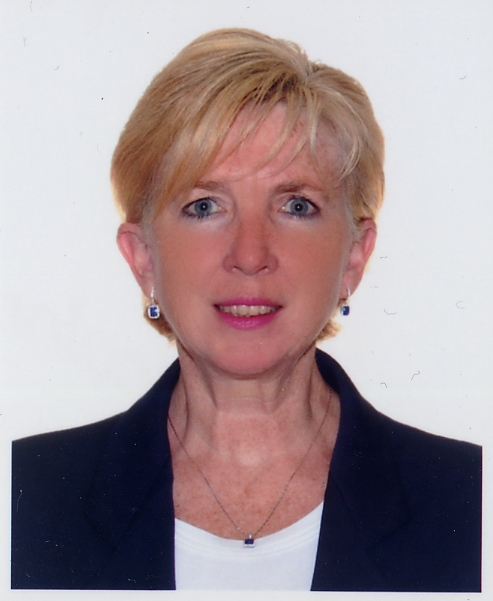 Trisha Leahy, PhD (Psychology), JD (Law); SBS, BBS is the Chief Executive of the Hong Kong Sports Institute, delivering Hong Kong's elite sports system. She has also previously worked at the Australian Institute of Sport, where she was awarded the Australia Sports Medal for services to Olympic sport in 2000.
Dr Leahy is a well recognised leader in her field, known for expertise in strategy, best-practice governance and stakeholder engagement. She has extensive experience as a Board member of NGO's, professional and public statutory and advisory bodies, including the HKSAR Government's Women's Commission (2011-2017); and the Equal Opportunities Commission (2013-2019).
Internationally, Dr Leahy was a Member of a UNICEF expert panel (2007-2009) advising on global research and policy strategies to prevent abuse in sport; and a Member of the International Olympic (IOC) Medical Commission's expert consultative committee (2007-2015) on the prevention of abuse and harassment in sport. She was the founding Co-Chair, and Board member (2015-2021) of Safe Sport International (SSI), an NGO coordinating international efforts to end violence and abuse in sports.
Dr Leahy was awarded the Bronze Bauhinia Star (BBS) in 2014 and the Silver Bauhinia Star (SBS) in 2020, by the HKSAR Government for her contributions to the community and to sport.
Dress Code & Vaccinations
China Club Dress Code – T-shirts, polo shirts, trousers, shorts, sandals, slippers and sports shoes are not permitted.
Double vaccination is required for this event. Attendees must use the "LeaveHomeSafe" mobile application.