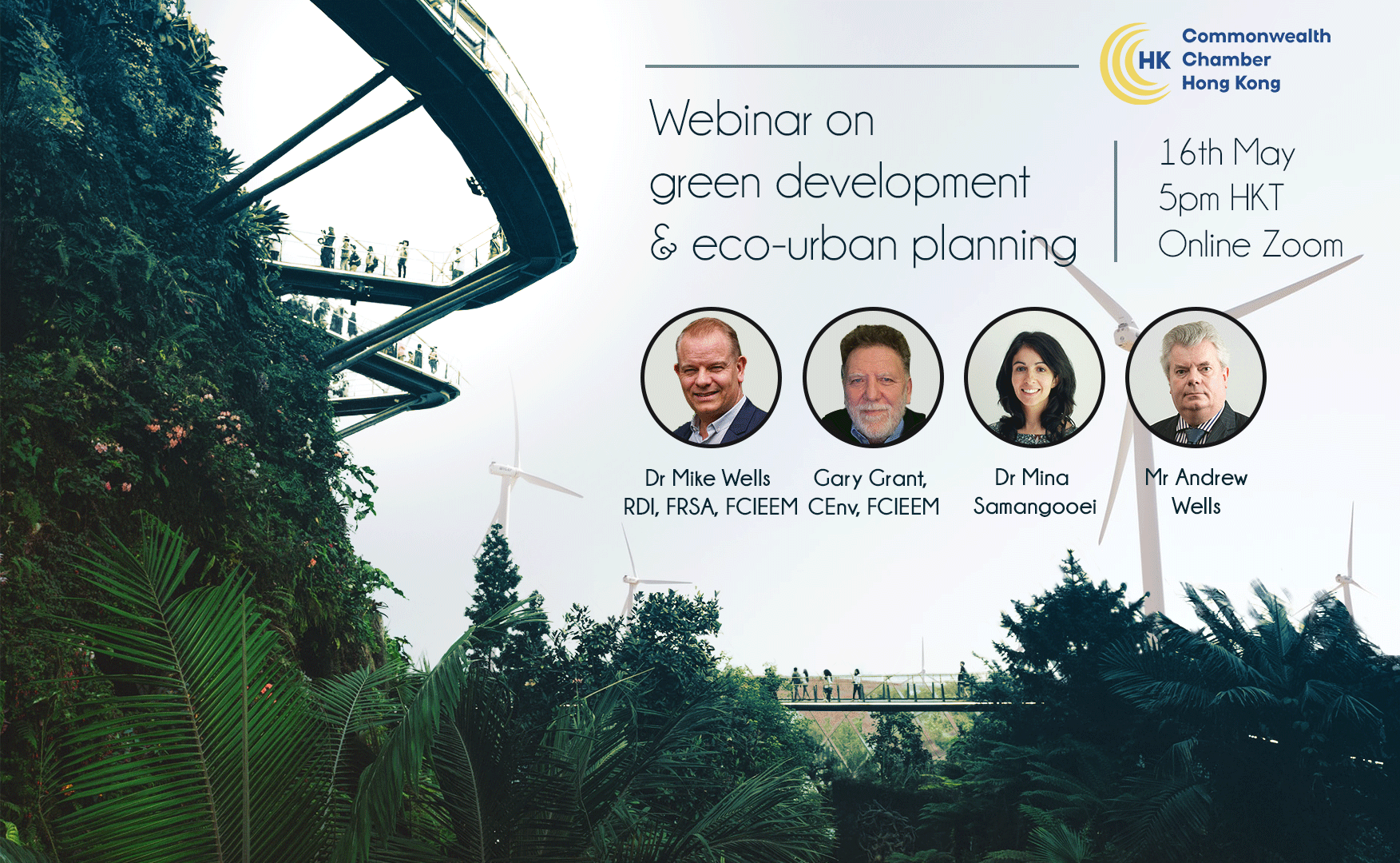 Thank you for your interest in joining our event!
Although the event has passed, we are happy to provide you a recording of the event. Watch it via this link here:​
About the Event
The protection of a healthy environment has been seen as an inevitable casualty of physical development of the land for the needs of people. Currently, almost 50% of the Commonwealth's population lives in cities and urban areas and by 2050 it is expected that 70% of the global population will reside in such urban settlements. Despite only accounting for 3% of the Earth's land, these urban areas account for 75% of carbon emissions and 80% of total energy consumptions. The United Nations' studies showcase that 90% of forecasted urban growth will be in Asia and Africa both of which are regions with many Commonwealth nations. It has become apparent that a healthy, biodiverse environment provides us with many benefits and services that are difficult or impossible to provide artificially. This provides a major opportunity for young entrepreneurs and investors from the Commonwealth, China and beyond to capitalize on changing patterns of commercial demand.
Green development is development designed not only to minimize environmental harm (locally to globally) but to also achieve net benefits for businesses, government agencies, the environment and society generally. Sustainable development and green development are becoming ever more synonymous.
Two international specialists in ecological design of urban infrastructure, one practicing international architect will be presenting key elements of their work in green development including in Hong Kong. They will outline their rationale for their professional approach and describe some examples of the types of commercial opportunities that a green development approach creates.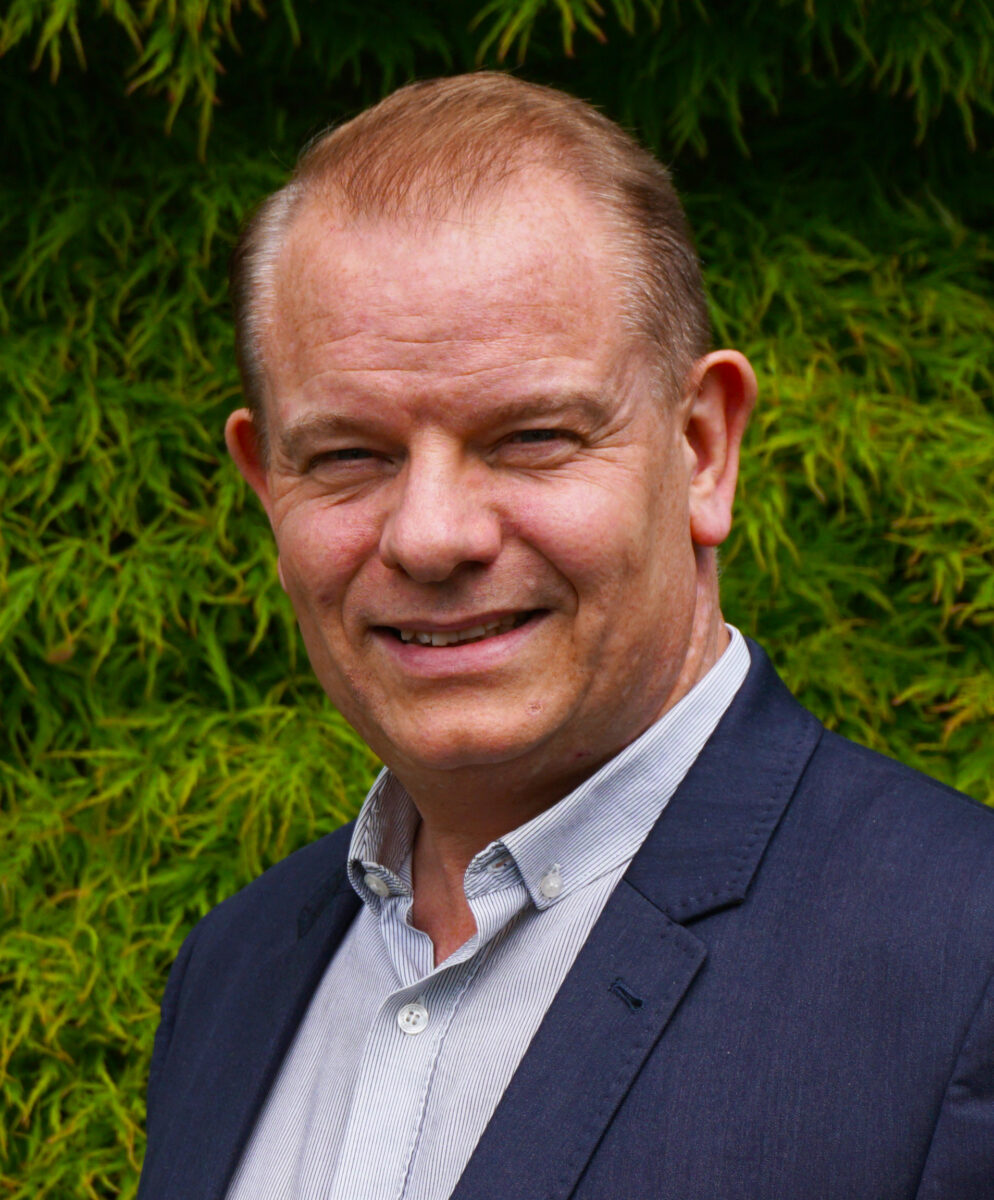 Dr Mike Wells RDI, FRSA, FCIEEM
Founding Director and Owner of Biodiversity by Design
Mike is the first ecologist in the UK to be made a Royal Designer for Industry for lifetime achievements in ecological design. He is a Fellow both of the Royal Society of Arts and of the Chartered Institute of Ecology and Environmental Management. Mike has worked globally in ecological design of urban areas from new city build to urban regeneration and retrofit. Mike was the ecological designer of the London Athletes Village for the 2012 Olympic Games.
He was the design ecologist on Ken Yeang's award-winning Suasanna office project in Putrajaya Malaysia and the project ecologist to Tata's first biophilic resort – Myst – in Himachal Pradesh, India. Mike has undertaken consultancies in eco-urbanism in Hong Kong. He has published widely on the design aspects of urban ecology and is a regular contributor of articles to The Nature of Cities website.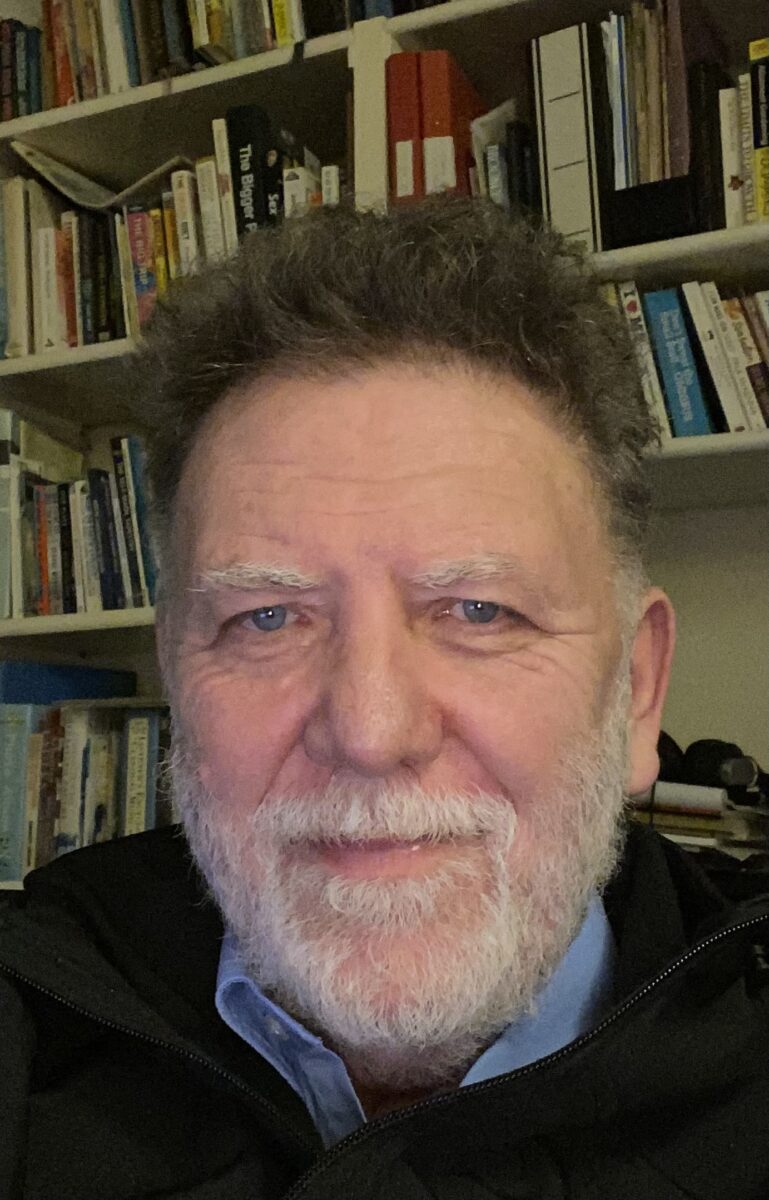 Gary Grant, CEnv, FCIEEM
Director of Green Infrastructure Consultancy Ltd.
Gary is a Chartered Environmentalist and Fellow of the Chartered Institute of Ecology and Environmental Management, with four decades of experience of urban ecology and urban greening. He advises on how to incorporate ecology into planning and design, writing strategies and design briefs and working with design teams.
He helped to devise the Urban Greening Factor for the London Plan and worked on the green infrastructure strategies for Swansea (Wales) and Phnom Penh, amongst others. He is also an expert on green roofs, green walls and rain gardens. Iconic projects include the Rubens at the Palace Hotel green wall and the David Attenborough Building biodiverse extensive green roof.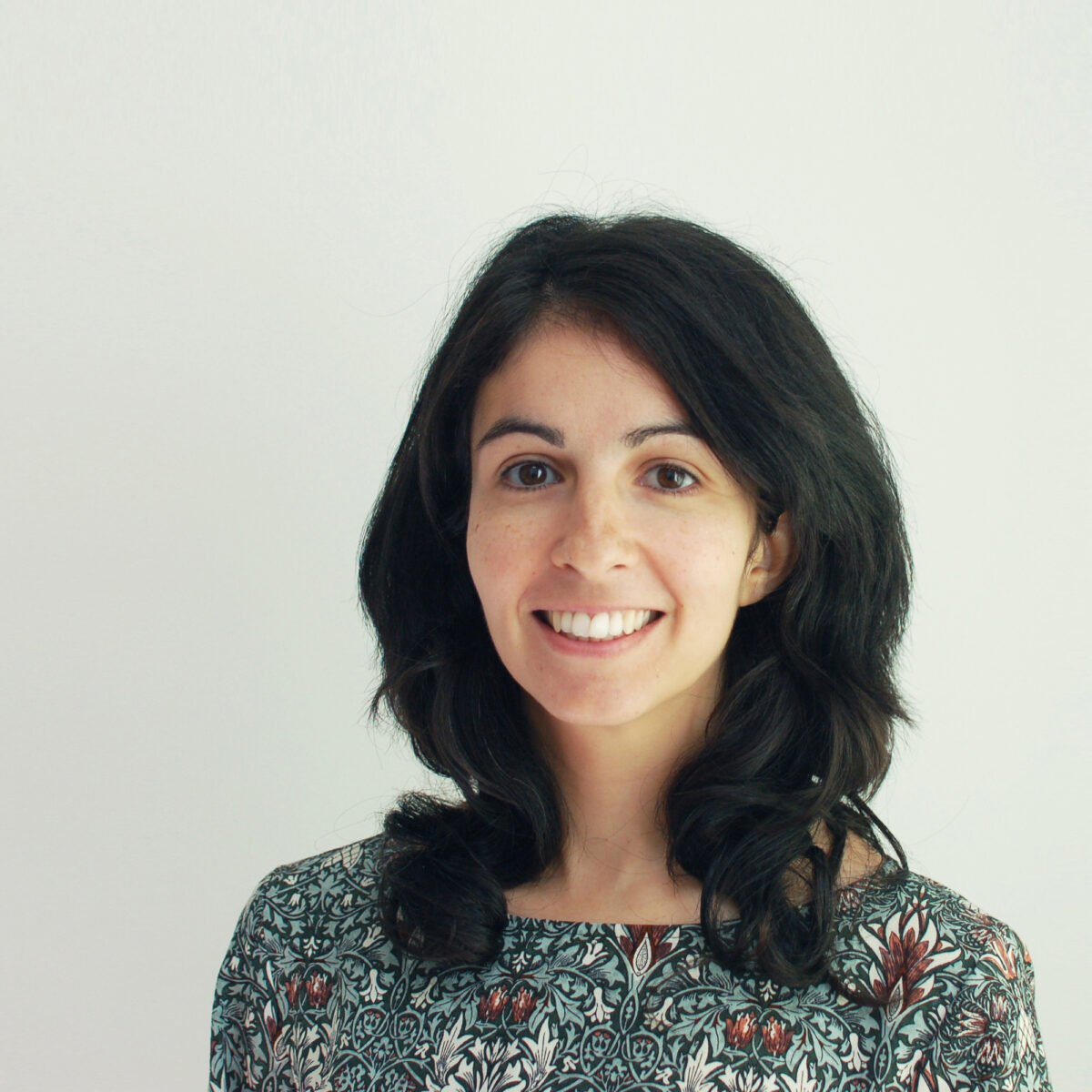 Dr Mina Samangooei
Senior Lecturer at Oxford Brookes University
Mina is an architect in the UK and a Senior Lecturer in Architecture at Oxford Brookes University. Mina's extensive range of experience in practice includes residential, commercial, community, healthcare, and ecclesiastical buildings. She is passionate about inspiring and working with people and communities to understand the need for future-proofing their projects, through lifestyle and long-term resilience.
She has worked closely with co-housing and community led housing groups, thriving in her role as designer and design facilitator. Ecological and energy-efficient design and retrofit, including Enerphit, using a holistic approach is one of her main strengths. Mina's research focuses on the role that food production in and on buildings plays for the future of cities. Her PhD looked at behaviour theory in relation to people cultivating edible plants on buildings, which has been brought into practice through workshops and other live projects. Mina is a Senior Lecturer in Architecture and Technology, and Research Module Lead on the RIBA Apprenticeship. She leads undergraduate and postgraduate modules and conducts her own research with collaborators.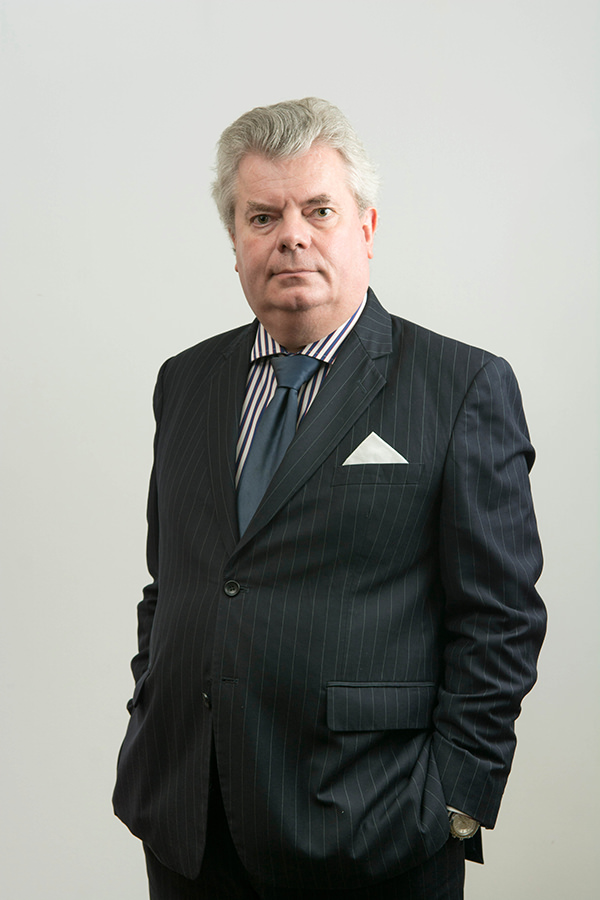 Mr Andrew Wells, Secretary-General, Commonwealth Chamber of Commerce HK
Mr Andrew Wells is Chairman of China Golden Bridge Group, a family company with interests in public services and real estate consultancy; financial services and M&A; and hospitality and green development.
Andrew was a long-standing member of the Real Estate Developers Association of Hong Kong and is a Fellow of the Hong Kong Institute of Directors. His roles in the Hong Kong General Chamber of Commerce include Vice Chairmanship of the Asia Africa Committee, membership of the Europe and Real Estate and Infrastructure Committees and membership of the Belt and Road Initiative and Sustainable Finance Working Groups